As a professional chemical company with 20 years history, we know Chemicals well, as well as Chinese Chemical market. We have good connection with most Chinese chemical manufacturers. So we can better integrate the resources.
Many of our customers  purchase lots of chemicals in China as materials for production. But it is tough and complicated work to find and verify each supplier, so they entrust us to purchase all materials on behalf of them in China.
Professional Packaging Service
It is very complicated and tough job to load all materials into containers safely and effectively, especially for some hazardous chemicals. As a chemical expert, we know well how to load in the best way, so as to make sure your order from China is safey and cost-effective. 
To select the renowned manufacturers, To ensure best Quality and Service !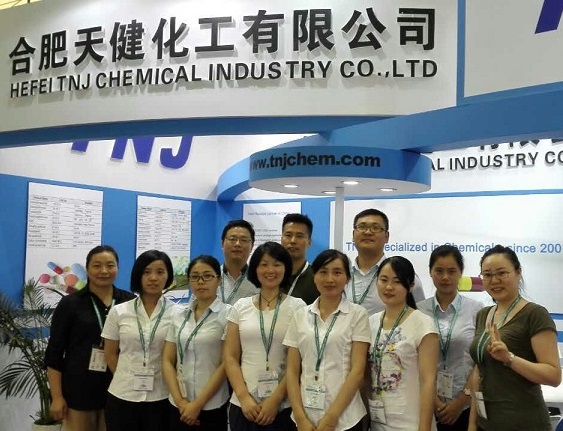 As a time-honored chemcial company with 20 years history in China, we know well the Chinese chemical manufacturers. We know who is good and reliable comprehensively. We even know the strong point of each manufacturer and the difference between them. We always select the top manufacturers for each chemical, to ensure stable quality and business safety.
Strict follow-up with order
Most of the time, we will visit the selected manufacturer to have a face-to-face talk about the order, to get it clear and confirmed on product specification, raw materials suppliers,  time of delivery,  packing, packing safety etc.  After signing contract, we have professional staff watching on the every step of the order, and also feedbacking to customers, to make sure all aspects are clear and safe.
We bear all responsibility for all issues
We are responsible for all issues from the order with customer. If customer has any question or compliants on order, we first stand out to take all.  We would bridge the connection and communication between customers and manufacturers. Even if mistake or loss happens, we never avoid and shake off our responsibility. To keep customer confidence and trust with us is the most important one we should do. We should not let customers down.
We never trade any chemical we are not familiar. As a professional chemical company, we are experts in chemicals. Before accepting the orders from customers, we must have good knowledge of the product nature, specification, usage etc. We would also discuss with our friends in Chinese chemical field as well as manufacturers technologe staff. So it is not easy to make mistakes in quality.
-
Meanwhile, we have strict quality control procedure, much more than our own products. We definitely make sure no quality mistake from us, for any reason.